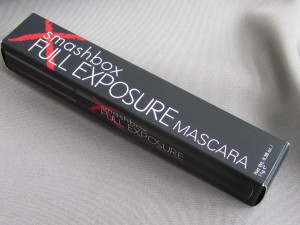 I have been testing this mascara out for a few weeks now. I purchased it from Woolworths. The sales assistant applied it over my other mascara (not very sensible) but anyhoo I liked the look of it.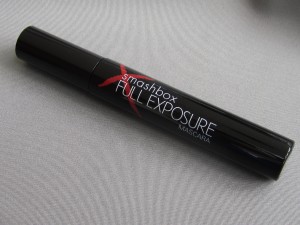 The brush is quite large, just like the Revlon Growluscious Plumping Mascara. Large brushes give lots of volume, which I like. I find I have to apply to the lashes on one eyelid, then do the second eyelid, then repeat the process on both sets of lashes, which I normally do with most mascaras. Then I get good volume and length from this mascara.
I like both the Revlon Grow Luscious Plumping and the Smashbox Full Exposure Mascaras and feel that they both are the same. I still think that the regular Growluscious (the one that came out first) is better than both these mascaras which gives extreme length, volume and extra black colour to the lashes. The Revlon one is also cheaper. As you know Smashbox is not cheap. So I would buy Revlon and save money.
Overall I do like this mascara, especially since it has the huge brush that does give volume.