Hi there
In the last month I have been hearing that Wet n Wild Cosmetics is coming to South Africa. I thought "I will believe it when I see it". For months, there had been a sign where the "Accesorize Cosmetics" had been discontinued showing "Exciting New Brand Coming Soon"
I was in Gateway mall one of the days this week, and during my last 10 minutes, to kill time while waiting for the other ladies, I wondered into Clicks to hang out at the makeup counters.
While browsing I saw a mascara that looked unfamiliar to me. When I looked up to see what the brand was, I nearly started jumping up and down with joy. I had to contain myself or else security might has escorted me out if I hadn't behaved myself. Yes, it was Wet n Wild!! I phoned my bff immediately.
By that time I only had 5 minutes left before I had to drive back to work. Although I was rushed for time I did notice that most of the 8 pan palettes where sold out as where a lot of the other cosmetics on the stand. I hope it is replenished soon. I grabbed two things and ran to the till to pay.
I have always heard how Brulee is the BEST hightlight shade on your browbone. I was not leaving without this, no matter how rushed I was.
Wet 'n' Wild Color Icon in Petal Pusher
I love purples although I have plenty purple shadows. The one I really wanted "Comport Zone" was sold out. I was in a rush, I should have grabbed the 3 pan palettes that I have been coveting.
Later that evening, I consulted the girls on the Makeup Board on Makeup alley and I asked them to suggest their best loved Wet 'n' Wild mascara. So I will definitely go back for a mascara.
Wet 'n' Wild single eyeshadow in "Nutty" is supposed to be a dupe for Mac's 'Satin Taupe'. I also like "Kitten" and "Penny".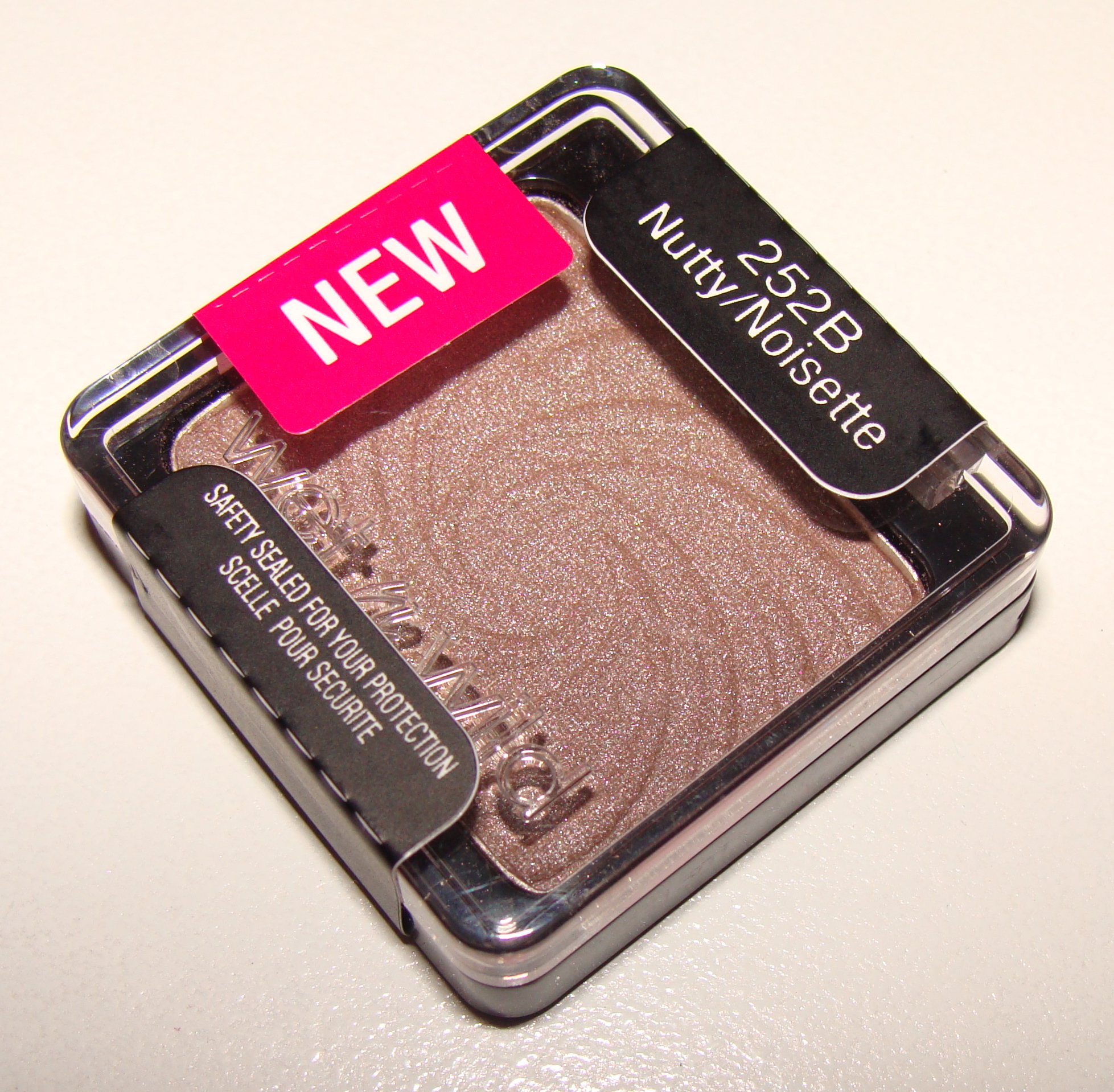 Left to Right: Knock on Wood, Walking on Eggshels, Silent Treatment, Sweet as Candy
WET N WILD Color Icon Blusher - Pearlescent Pink
Wet n Wild Megalast Lipcolor
In particular, the lippy that caught my eye was "Just Peachy". Think Pink, Mauve Outta Here and Cherry Bomb shades would be next.
That is just a few items that I am coveting. There are lots more products like Bronzers, Liners, Nail Polishes, Coverall Foundation etc. I must say that the Coverall Powder also looked damned good for my yellow toned skin. But my wishlist may be filled by Xmas - we'll see!
xoxo
Nats