Hi
Here where my skincare favourites for March 2015. I have already posted my Makeup favourites for the month of March.
Click here to see my March 2015 Makeup Favourites.
Age Perfect Intense Nutrition Repairing Eye Balm 15.0 ml Repairing Eye Cream
My Clarins Eye cream that I love (and still do) was finished. I was browsing in Foschini and saw this baby. I picked it up because it said it contains "
Royal Jelly
" which is a very hydrating ingredient. My under eye area is very dry so I look for hydrating ingredients and this is very thick and hydrating. I also have sensitive eyes and this does not irritate them at all. It feels thick and luxurious. Although it says "Eye Balm" is feel like a cream instead, which I prefer. I can't use eye lotions and gels, or balms as they do not do the trick for me.

Loreal Revialift magic Blur Instant Skin Smoother Anti-Ageing Eye Cream
Honestly, I should have put this product under my makeup favourites instead of my skincare favourites. Reason being, I use it as an under eye primer before applying concealer. I mentioned that my under eye area is very dry, and this seems to have moisturising properties with the added benefit of being a skin smoother. I apply it after eye cream and before concealer. I am enjoying this combo. In my honest opinion, I find this product way better that the Smashbox Under Eye Hydrating Primer, which was a waste of money.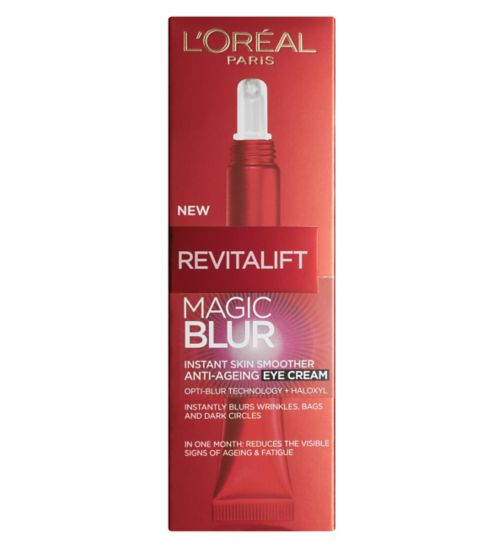 IQ Sun Care Face and Body SPF 50 Daily Defence UVA & UVB Protection
Product description - A non-oily water resistant cream that helps protect skin from ageing UVA and burning UVB rays.
The fact that it prevents premature ageing and helps protect collagen and gives wrinkle prevention is everything I want in a sun protection cream. I went swimming with this on my face and I did not have to re-apply. It is also mineral oil free. The IQ skincare range is developed by dermatologists so I know my skin is in good hands.
Eucerin Even Brighter Night Cream
I have been using the Clarins Bright Plus Night Cream which I love. I was going to re-purchase but, at the Dischem's big sale last month, I decided to give the Eucerin one a try. It was on sale for R170 - what a bargain. It claims to do the same thing that Clarins Bright Plus does. Let me tell you, I do not regret buying this product. It is supposed to be Dermatological Skincare, which is plus for me. Things that don't clog my pores (which I am prone to) are welcome in my stash. This is very comfortable on my skin. It has picked up where my Clarins cream has left off. My face and neck are practically the same tone now, so foundation does not look funky on me. Acne scars go away even faster. My complexion is brighter. I am hoping with continue use that my pigmentation marks lighten up considerably as well.
Clarins Bright Plus Serum (Intensive Brightening Smoothing Serum)
Because I had already replaced my Clarins Bright Plus night cream with the Eucerin Even Brighter night cream, a purchased the Clarins Bright Plus Serum instead. Although I gave my Clarins anti-ageing range a break, this serum also provides for that as well. It is supposed firm facial features and smooth away fine lines. Not forgetting its main function to minimize the appearance of dark spots and prevent their re-appearance. Kkin is supposed to glow with youthful radiance. I am all about that. This has definitely been the boost I need to use under the night creams. My marks are going away even faster than I had hoped. I love that it is non greasy. I am currently using this at night only for now.
Thanks for reading