I always wait in anticipation to see what Essence next collection will be. Just like lots of people can't wait for Mac's new collections. Its no secret that I like Essence as a brand.
From the picture of the collection below I only picked up two things: The Highlighter Powder and the Cream blush.
The reason I picked up the Highlighter Powder was because the last highligher Essence released from the Twilight range was awesome and has become my everyday HG highlighter. This powder has a good look to it (the embossing on the powder). Makes me not want to mess the embossing. Anyhoo, its a very smooth powder and I can actually use it as a setting powder instead as sadly there is no highlighting effect as all.
The cream blush I have not used yet. I guess I am scared because I have never tried a cream bush before and I want to experiments on the best way to apply it and not look like a clown. Not sure if I am going to keep it or pass it onto a friend but I love the shade.
Here are swatches of the Cracked nail polishes;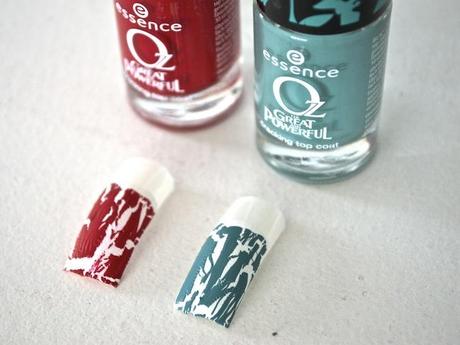 V.l.n.r 02 Winds of Change, 01 Master of Illusion
More swatches from the collection: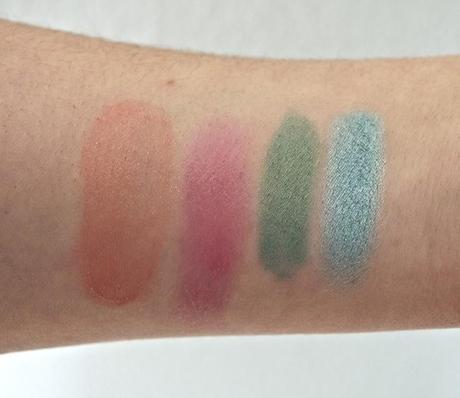 V.l.n.r. Cream Blush 01 Beware the wicked witch, Lipbalm 01 Glinda the good, Eyepencil 01 Fragile but feisty, Eyeshadow 01 Goodness
All pictures where taken from google.
Cant wait for the next Essence collection.
XOXO